Current Training Schedule
MFR members meet throughout the week to train together.
You can choose what sessions you do but we encourage all club members to attend as many of the 3 weekly sessions as possible and to attend regularly.
It is available to all – from walkers to runners, regardless of whether you're a junior, master or elite.
COVID plans will apply. Social distancing, group limits and recording of participants will be required as a condition of participation.
Non members are welcome, but we'd love for you to join Melbourne Forest Racers if you enjoy the sessions (including the 'second club' option for members of other orienteering clubs).
The plan will be updated each month, adapting to changing restrictions and considering events.
The current monthly schedule for organised club training is as follows (Note: Sign up for the Wednesday sessions in the weekly tabs of this Google Sheets form):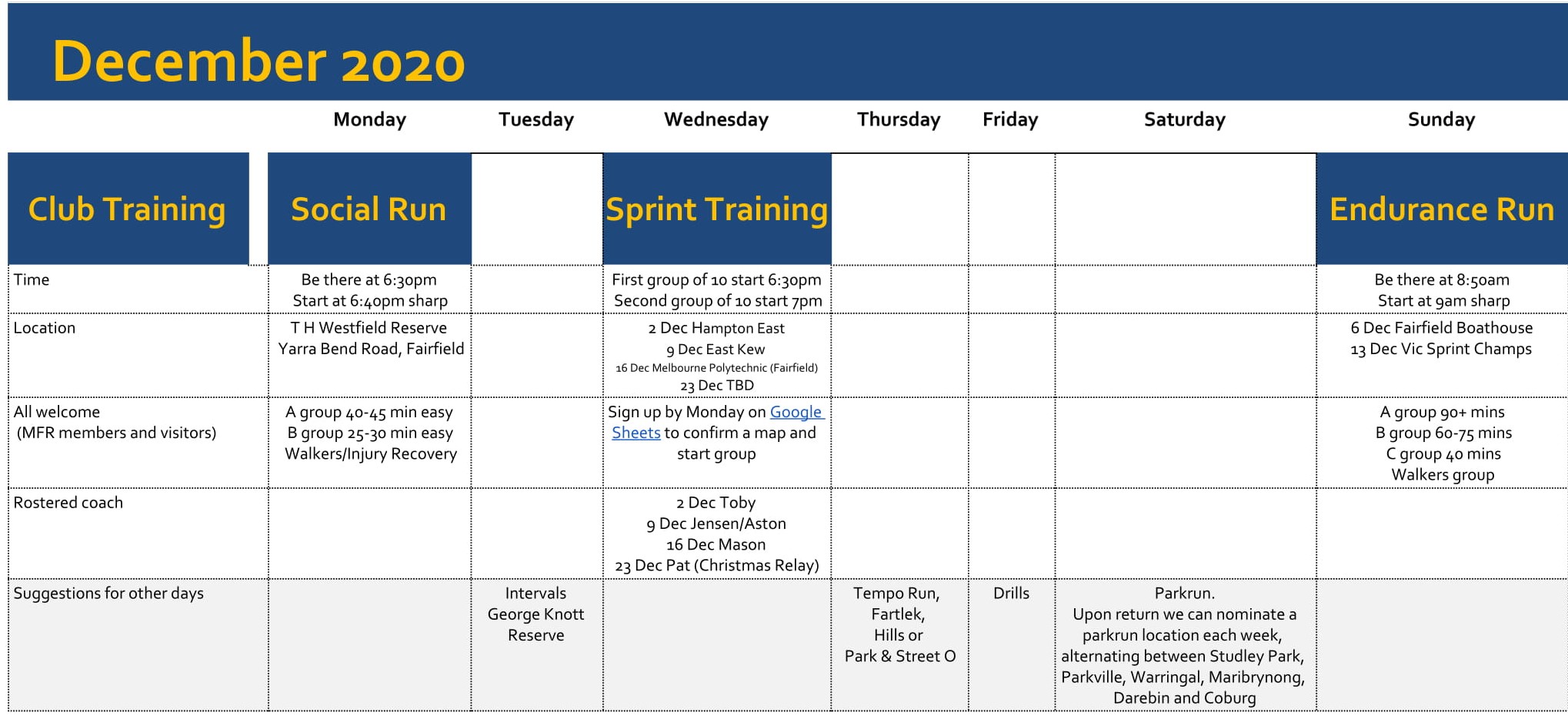 All training to comply with Orienteering Victoria's COVID Safe Plan

From 23 November, organised sport can resume in metropolitan

Melbourne, under Step 4

Clearly separated groups up to 50 participants (use the sign up form below for Wednesday sessions)

Participant names and phone numbers must be recorded