COME EXPERIENCE THE EXCITEMENT OF SPRINT ORIENTEERING!
Welcome to MFR's new series of introductory training sessions! Over three consecutive Saturday mornings, we'll be meeting at Princes Park to offer coaching and training courses in the park and surrounding streets.
Perfect for familes, runners and anyone looking to learn orienteering skills in a friendly, safe environment! These free sessions are an ideal introduction to sprint orienteering – the shortest and most exciting format of orienteering – and lead into our two 'MFR Sprints' events and the Melbourne Sprint Weekend carnival (over Labour Day Weekend).
Sprint races are the shortest format of orienteering (between 2-4km) and are held in complex urban environments like university or school campuses. More info on what to expect at your first sprint event is available here.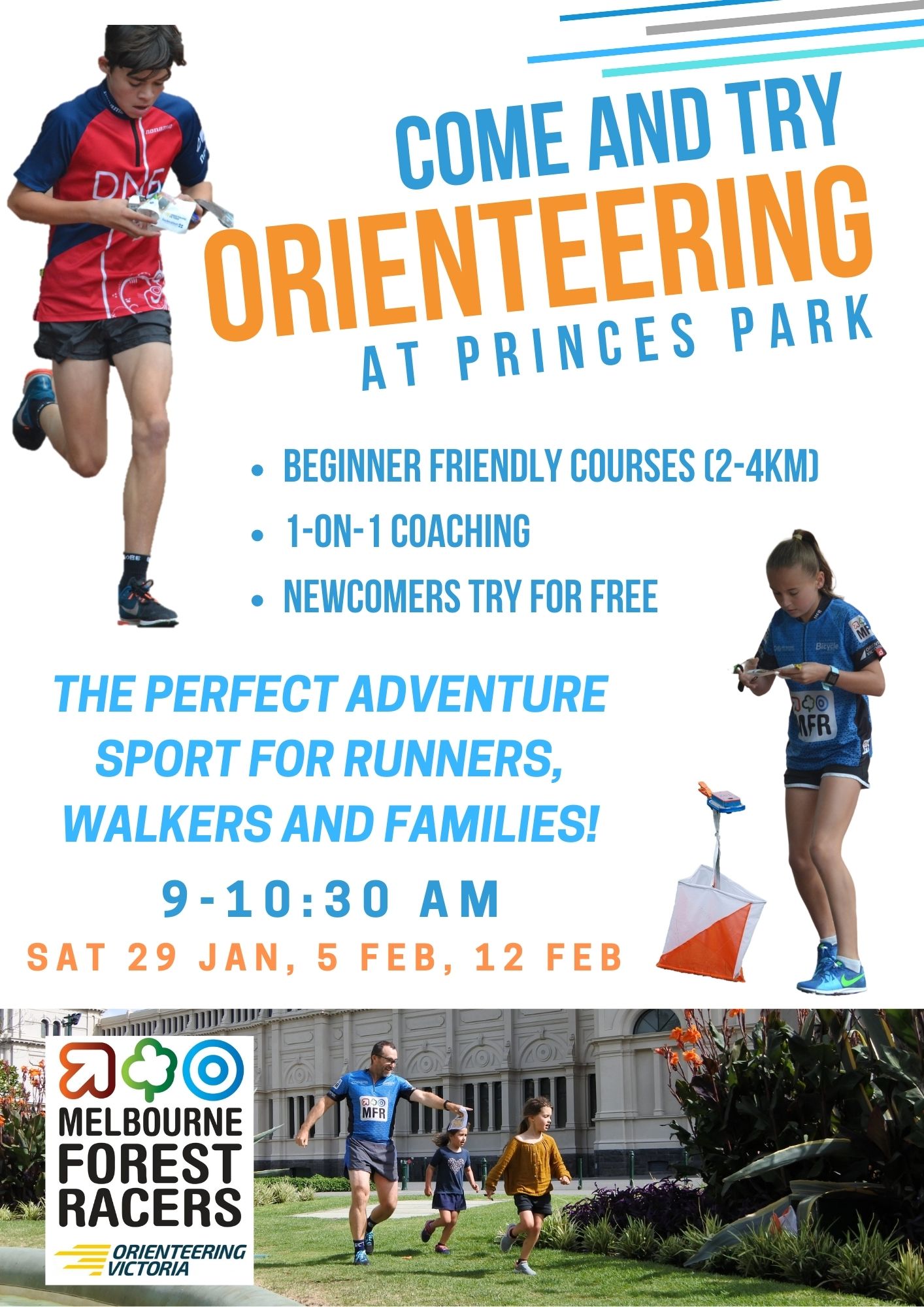 The Key Details:
Saturday Mornings – start anytime from 9:00am – 10:30am
Entry fees: NEWCOMERS AND JUNIORS RUN FOR FREE, existing orienteers – $5.
Assembly area is the northeast side of Ikon Park Stadium, near the roundabout at the junction of Bowen Crescent and Garton Street.
Suitable for all experience levels, fantastic coaches will be available on the day if you're new to orienteering!
Two courses will be on offer each week:
a standard 'line' course (approx. 3km) designed for newcomers
a training exercise (approx. 3-4km) aimed at more experienced orienteers (but please note that this will still be a relatively simple exercise, for more high level racing – please come along to our two MFR Sprints events on Sunday 27 Feb and 6 March).
Please bring your smartphone for QR code checkin at Registration. Follow current COVID rules and check the Orienteering Victoria Participant Guidelines. 
Enter on the Day available for newcomers, existing orienteers are asked to please register on Eventor.

The ideal introduction to Sprint Orienteering!
Register via Eventor!